Massimo Alba
Località Puntaldia, 1
07052 San Teodoro
The Puntaldia boutique will reopen its doors this Summer.
See you in June!
Send us an E-mail
Give us a Call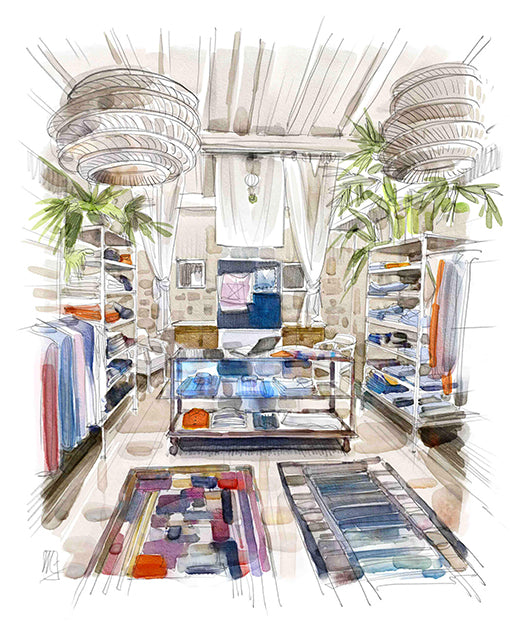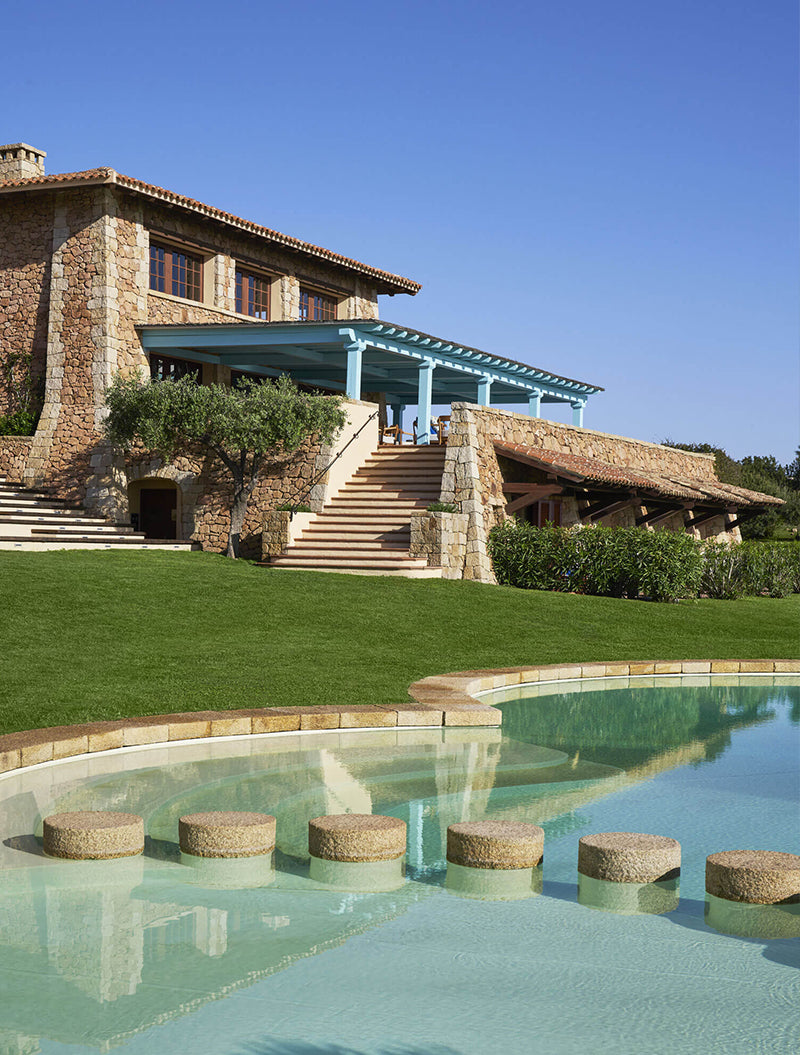 "After having met Carolina Fumagalli to discuss our idea of dressing the entire Due Lune team in my brand's clothes, it only felt natural to also open a small Massimo Alba store within the Resort itself. The space features walls tapered with the antique pages of "The Rudder", nautical publication from 1907, a showcase cabinet from the 40s, iron-made shelves and hangers and five, crochet carpets crafted entirely from patches of colourful, recycled fabrics. On the outside, plastered over the glassed-window, words line up to spell the following: "If you don't feel like talking call me we will be silent together."
Book an appointment
Visit your favorite boutique and immerse yourself in the world of Massimo Alba.
In-Store